Anish Agnihotri, Branding & Communications Officer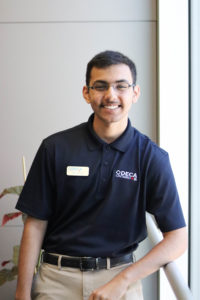 Anish Agnihotri is pleased to represent DECA Ontario as the Branding and Communications officer for the 2019-2020 year. As a Grade 12 student at Bayview Secondary School, Anish has been involved with DECA since first starting high school and has competed at all regional, provincial, and international conferences. His favourite part of DECA has been meeting the amazing people who are now his life-long friends, and he looks forward to helping each DECA member live and breath the same experiences he's been fortunate to have.
Aside from DECA, Anish is passionate about computer science and sharing his love for it with others. As a six-time hackathon winner, trainer, and participant, he enjoys helping first-timer's explore the world of computer programming. In addition, he is also an avid open-source contributor, expert-ranked competitor on data-science platform Kaggle, and was one of Apple's youngest WWDC18 scholarship recipients. In Anish's spare time, he likes playing golf, reading, or located at the nearest Chipotle!
Anish can't wait to make DECA Ontario's 41st year a 1st for thousands across the province, and is excited for what's in store. If you have any questions, comments, concerns, or simply just want to talk, feel free to reach out to him through any social media platforms or at anish@deca.ca.