Community
Network with 15,000+ elite business students across Ontario and 220,000+ around the world. This is your chance to make lasting connections across the largest high school student organization in Canada!
Competition
Members compete at Regionals, Provincials, and Internationals in a business case study competition, competing for awards and scholarship  recognized by employers, universities, and colleges alike.
Experience
DECA arms you with practical business knowledge and experience for your limitless future! Our alumni network includes leaders at Canada's top companies, VCs, startups, and even beyond!
Fun
DECA members travel the world and never stop having fun. This is not your average classroom environment. You're encouraged to go on social media, make lasting friendships, and scream your head off.
Recruiting Judges for our six November Regional Competitions
Looking for industry professionals to officiate one of our six competitions.  University students who are in 3rd or 4th year are also welcome to Judge.
#HereWeGo!
Engage. Educate. Empower.
Be part of a movement that can make a difference in your life as well as the lives of thousands of youth in Ontario! DECA Ontario prepares emerging leaders and entrepreneurs, and we're back for a 41st year to continue fostering business in high schools and post-secondary institutions across Ontario.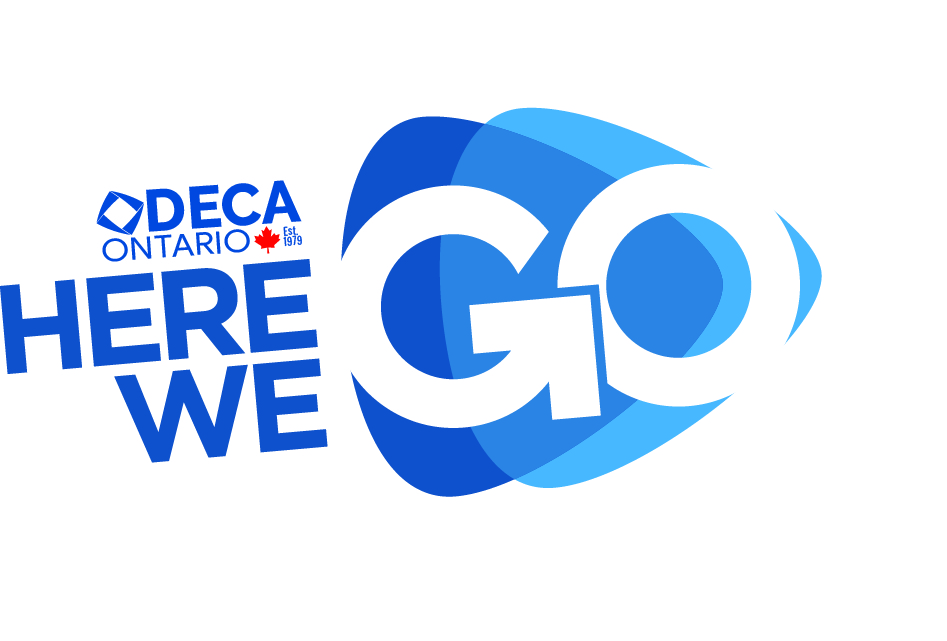 Join DECA Ontario
DECA prepares emerging leaders and entrepreneurs in hospitality, marketing, law, finance and management.