Volunteer as a Judge
Serve as a judge and help prepare emerging leaders and entrepreneurs.
Judging one of DECA's competitive events, you will not only make the firsthand difference in our members' future, but also see how DECA members are ready to make an impact in our world.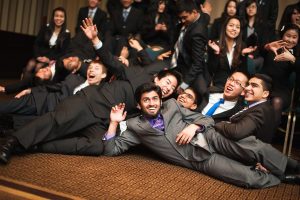 Provincial Competition
FEBRUARY 7, 2020
8:00 am – 5:00 pm
Toronto Sheraton Centre
123 Queen Street West
Toronto, ON M5M 2H9
You may also call the hotel directly, toll free 1-800-CHELSEA (243-5732) or 416-595-1975.  Please identify yourselves as part of the "DECA Ontario – Judges Block – Courtesy Rate" to take advantage of the discounted rate.
The courtesy rate to delegates is being offered to Judges as well but hotel is NOT holding rooms; so there is no guarantee of availability. Please book as soon as possible to secure a reservation.
Come and Judge Provincials on February 7, 2020!