Provincials
Over 7,500 of Ontario's finest taking over downtown Toronto for 3 days of fierce competition and professional development.
The second competition of the year invites qualifying students to continue to compete in their chosen category from the Regional Competition. Students who did not qualify at the Regionals may choose to participate in the Leadership Development Academy (LDA).  This two-day competition is loaded with award ceremonies, sponsor showcases with a scavenger hunt and draws, and evening entertainment.  Achievement at the Provincials will determine who will compete in their categories at the International Career Development Conference.
Toronto Sheraton Centre
123 Queen Street West, Toronto, ON M5H 2M9
$80+
The cost of the competition varies based on the registration package chosen.
Online Registration and payment for Provincials is due December 4th, 2020
Categories requiring an online submission to TURNITIN.COM
Integrated Marketing Campaign Events:  IMCE, IMCS, and IMCP
Professional Selling and Consulting Events:  FCE, HTPS. PSE (submit research notes or presentation slide deck)
Entrepreneurship Events:  EFB, EIB, EIP, ESB, IBP
Business Operations Research Events:  BOR, BMOR, FOR, HTOR, SEOR
Project Management Events:  PMBS, PMCD, PMCA, PMCG, PMFL, PMSP
FUTURE PROVINCIALS DATES
February 10 – 12, 2022 | Toronto, Ontario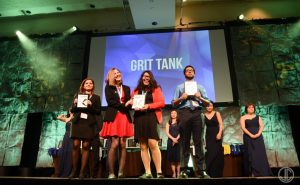 Qualifiers
The top regional competitors in the Individual Series Events, Principles Events, Team Decision Making Events, Integrated Marketing Campaign Events, Professional Selling and Consulting Events, Project Management, Business Management and Entrepreneurship Events challenge each other at the Provincial Competition for a chance to earn a spot to the International Career Development Conference.
Written Events
Presenting fully developed business proposals, these events are not for the faint-hearted. Following very specific guidelines, our written event competitors are evaluated on their pragmatism, evidence-based decision making, and attention to detail.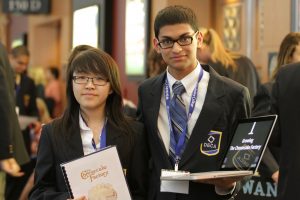 Leadership Academies
Sharpening their tools for a better future, participants in the leadership academies engage in a full day of professional development and training led by industry professionals and leadership development professionals.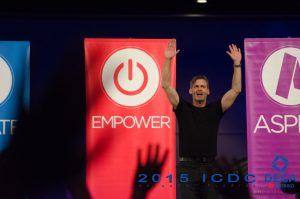 Details for Delegates attending Provincials
Provincials Results

2021 PROVINCIALS
All events will be sectioned which means that only the top one from each Judge section moved on to the Internationals REGARDLESS of score.  Sectioning helps to eliminate judge bias but it's difficult to explain to students that even though they have an overall mark that is higher than one of the competitors going, that they did not qualify.  The ranking according to Judge section matters and not the overall score.  Click on link to see How Results are Tabulated.  If the event had a test, it was indeed factored into the overall score.
Hotel Information
2021 DECA Ontario officially designated DECA hotel properties (MUST book through DECA Ontario)