Volunteer as a Judge
Serve as a judge and help prepare emerging leaders and entrepreneurs.
Judging one of DECA's competitive events, you will not only make the firsthand difference in our members' future, but also see how DECA members are ready to make an impact in our world.
Come and Judge any or all of our six regional competitions in November!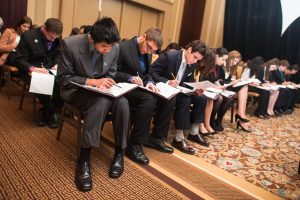 Waterloo Regional
NOVEMBER 9, 2019
St. Mary's CHS
1500 Blockline Road, Kitchener, ON N2C 2S2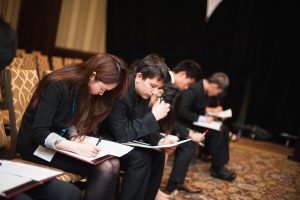 Private & Nor-Eastern Regional 
NOVEMBER 23, 2019
Sinclair SS
380 Taunton Road East, Whitby, ON L1R 2K5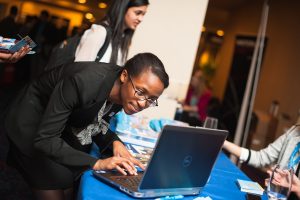 York Regional
NOVEMBER 2, 2019
Richmond Hill HS
201 Yorkland Street, Richmond Hill, ON  L4S 1A2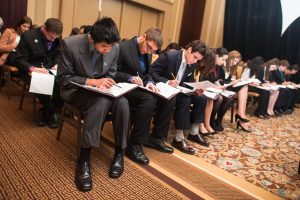 Toronto Regional
NOVEMBER 15, 2019
Cedarbrae CI
550 Markham Rd, Scarborough, ON M1H 2A2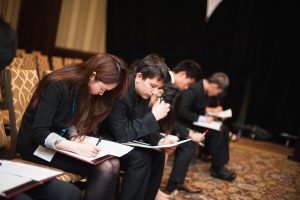 Peel Regional
NOVEMBER 9, 2019
North Park SS
10 North Park Drive, Brampton, ON L6S 3M1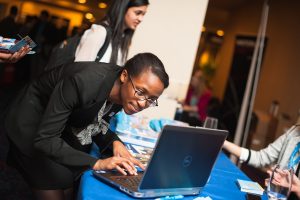 Hamilton Regional
NOVEMBER 30, 2019
Goodman School of Business, Brock University
1812 Sir Isaac Brock Way, St. Catharines, ON L2S 3A1

Contact us to Judge at any of these exciting events!